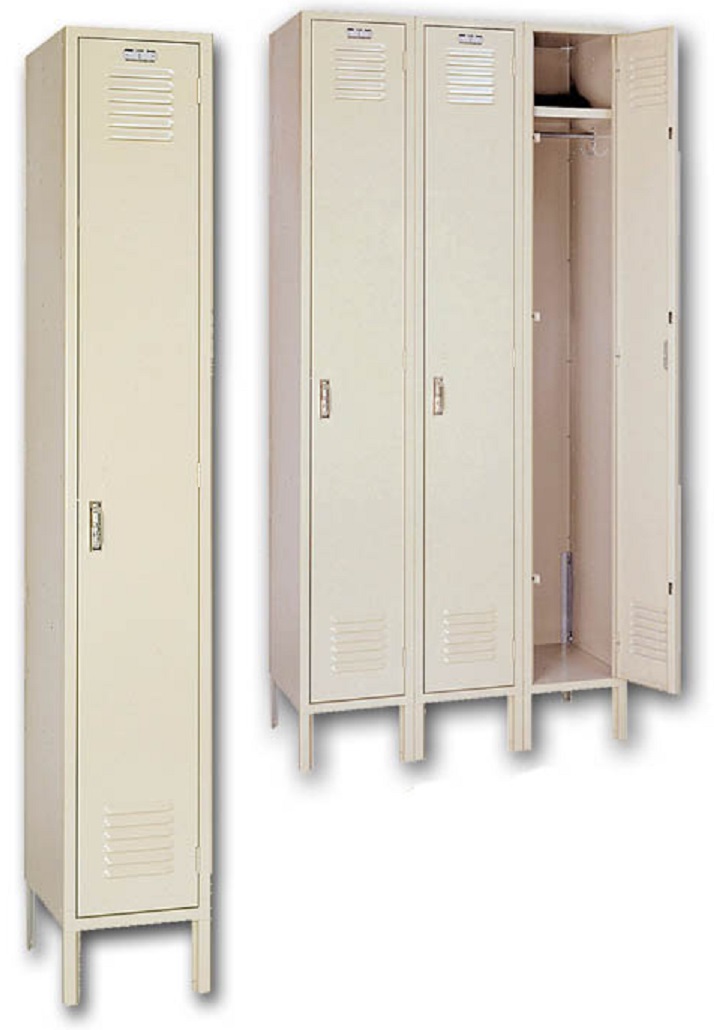 Leading Work Lockers Supplier
CBF's work lockers are constructed of durable 16-gauge steel and are available in varying sizes. Typical dimensions are 5 or 6 feet in height and in 12″, 15″ or 18″ depths. Popular colors include gray, tan, and blue finishes.
Our standard locker (also known as a work locker) offers economical storage of personal effects in schools, parks, recreation areas, offices, and industrial locker rooms. Continuous vertical door strikes, heavy gauge frame hooks, and full-flanged, channel-edged doors ensure quality and security of the work locker. Recognized by its recessed handle and distinctive door louvers, our work locker is known for its durability, reliability, and value.
Standard Features:
Material: CBF's work locker doors are available in 16- or 18-gauge mild cold-rolled steel. The body of the work lockers is 24 gauge mild cold-rolled steel.
Assembly: The units come knocked down (KD) and are assembled with nuts and bolts.
Hinge: For the ultimate in strength, the hinge is a full loop, 2″, 5-knuckle nested in the door slot, then welded to the frame and double-riveted to the door.
Handle: The stainless-steel recessed handle comes with a plastic-protected lifting trigger. The handles can accept a customer-provided padlock, or you can choose to use the built-in lock. The handles meet ADA requirements for accessibility.
Latching: The quiet, multi-point latching is tiered and on heavy gauge frame hooks with rubber silencers that reduce noise. Concealed with a quiet lock bar locked in place, they are isolated from metal-to-metal contact by polyethylene glides.
Box: the work locker box comes with a padlock hasp and steel strike plate with integrated door pull.
Ventilation: The standard work lockers have louvers on the door perimeter.
Optional Features:
Material: The doors can be ordered with either 16- or 18-gauge galvannealed steel and the bodies are available in 16- or 24-gauge galvannealed steel. The bottoms are stainless steel.
Assembly: Available with Keps nuts and bolts.
Handle: Optionally available with a #12 lift handle.
Hinge: Available with a continuous piano hinge.
Ventilation: The work lockers are optionally available with full louvers, verti-vents, and visual slots.
For more information on CBF's work lockers, call us at (216) 877-8480, request a quote, or contact us online.