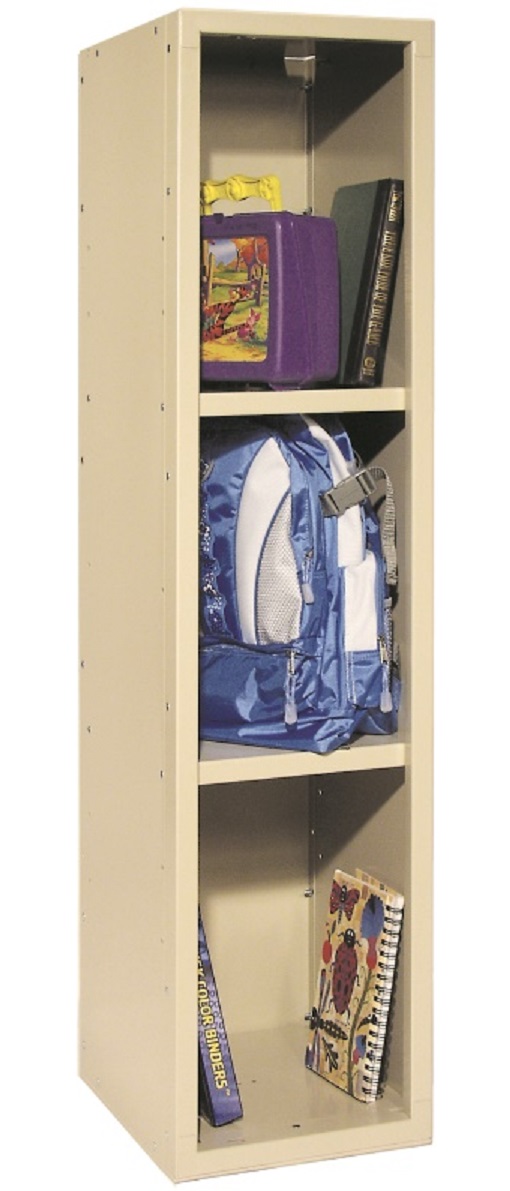 Cubby Lockers at Wholesale Pricing
If you're struggling to find a reliable cubby locker provider, give CBF a call. Even if you don't need a complete new set of cubby lockers, our representatives are available to help you with manufacturer's configurations, replacement, or other questions you may have.
Keep your classroom space organized with CBF's cubby lockers. These are ideal for any classroom or daycare. Our cubby lockers provide a durable, yet aesthetic spot to store belongings. The open-access design provides for quick access to personal items and the finish is perfect for any application requiring an organized look. Cubby lockers are available in a wide variety of shapes, sizes, and colors.
Cubby lockers meet the casework needs of daycare centers, pre-primary and elementary schools with the colorful, durable traits of steel lockers. Manufactured from heavy gauge steel, with no doors or locks (for simplicity), these cubby lockers are designed with safety first. They have 180-degree bends, round corners, and smooth edges. For a colorful, long-lasting, and fast-installing alternative to casework, choose CBF's cubby lockers.
Our cubby lockers are ideal for helping children keep their belongings neat and accessible. These units can be used for a wide variety of use such as supply storage, books, and children's lockers. Specifications/options are provided below.
Heavy-Duty Body: All-steel welded construction provides years of reliable use.
Large Color Selection: With a variety of heights and widths and an array of bold colors, you can create the storage you need for any educational or daycare setting.
Adjustable Shelves: Shelves are adjustable on 1" centers and their front edge allows for easy labeling.
Coat Hooks: One double-coat hook can be added beneath each shelf. Each coat hook can hold up to 30 lbs. Three (3) hooks are provided with each unit.
Durable Finish: Painted with a tough, long-lasting powder-coated finish to ensure years of lasting beauty.
Safety: CBF strongly recommends that all lockers be anchored to the floor or wall.
CBF offers cubby lockers at the most competitive pricing. For fast delivery and a responsive team, call (216) 877-8480, request a quote, or contact us online.