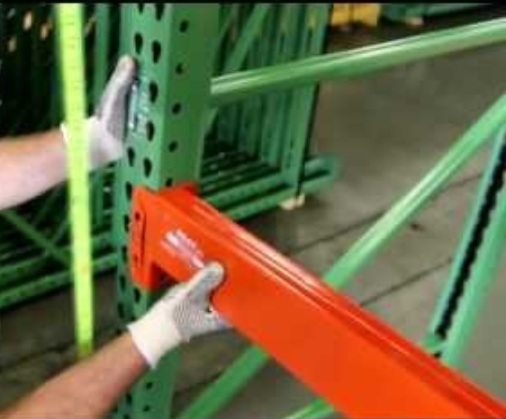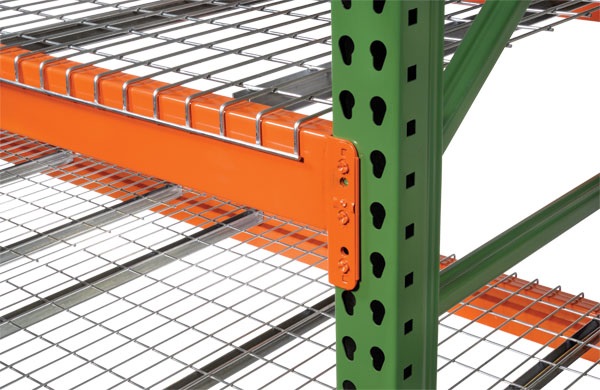 Pallet Rack Beams from One of the Top Distributors in the Midwest
CBF Industries is a specialist in material handling and storage equipment, providing full-service storage space design and installation. Our pallet rack beams are one of our most installed products due to their ease of installation, durability, and safety features. And our layout and space-saving design team ensures your pallet rack systems are easily accessed by forklifts or for pick-n-ship.
CBF's pallet racks are easily adjustable on the uprights and incorporate the Bowlock safety clip to securely lock beams in place for increased safety and reliability. Our horizontal cross beams attach to the vertical upright frames to provide industrial shelving that supports the palletized material.
Need them now? Our pallet rack beams are typically available in 48 hours or less.
PALLET RACK FEATURES:
Made in the USA: We're proud to say our pallet rack beams are made and assembled in the United States! Each beam is made of 100% U.S. steel. (Avoid supply chain issues and show your pride in America by ordering from CBF Industries.)
Industry-standard: Our pallet rack attachments offer two adjacent teardrop punches on 2" centers which make them compatible with most other pallet rack systems. The teardrop style punches are offered in about 93% of all pallet rack systems.
Configurable: Constructed of high-strength steel, our pallet rack uprights are configurable up to 46 feet without splicing.
Safe: The Bowlock safety clip locks beams in place to ensure integrity even upon heavy impact.
Standard colors: The uprights are green, and the pallet rack beams are orange (see above photos).
If you're struggling to find a reliable pallet rack beam supplier, look no further than CBF. Perhaps you've had a recent rack collapse, or your pallet rack was damaged by an unfortunate run-in with a forklift. Or perhaps your beams are bending and bowing. Call CBF.
Even if you don't need a new pallet rack system, our experts are available to help you with the manufacturer's capacities or to replace damaged/rusted pallet rack beams. Some of our customers simply call in CBF to help with inconsistent beam colors and heights, or to come into compliance with OSHA, ANSI and RMI standards.
From pallet rack systems to warehouse decking to retail shelving, CBF provides turnkey product offerings at the most competitive pricing. CBF is known for its superior products, fast delivery and space saving solutions. Call (216) 229-9300, request a quote, or contact us online to learn how CBF Industries can solve your storage requirements.